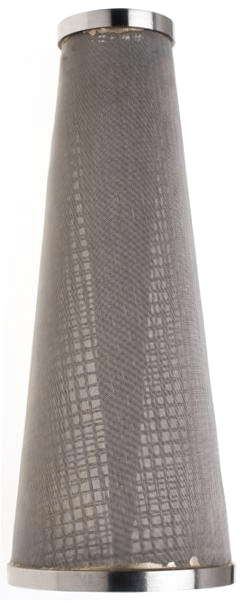 Does Ejay Filtration carry stock?
All parts are custom made to order, however we do keep over runs and may have a part in small quantities should you need them on short notice.
What is the average lead time?
Lead times are product specific. Average lead times are as follows:
Flat filter discs = 4-5 weeks.
Sheet metal catalog items = 6-8 weeks.
Filter elements with machined hardware = 14-16 weeks (excluding any type of testing).
What size capabilities do we have?
Our equipment can produce filters as small as .045″ in Diameter and 10″-13″ in Length depending on the filter design. For the smaller products please call us at 951-683-0805.
Is Ejay Filtration a distributor or a manufacturer?
We are a stainless steel woven wire mesh filter manufacturer. We only distribute the filters we manufacture.
Does Ejay Filtration clean filters?
We do not clean or service used filters.
Do you do repair or overhaul's?
No.
What type of filters do you manufacture?
We design and manufacture stainless steel woven wire mesh filters. We specialize in Aerospace and supply both the commercial industry and the US Military. We also manufacture filters for oil exploration industrial applications as well as large format Ink jet printing.